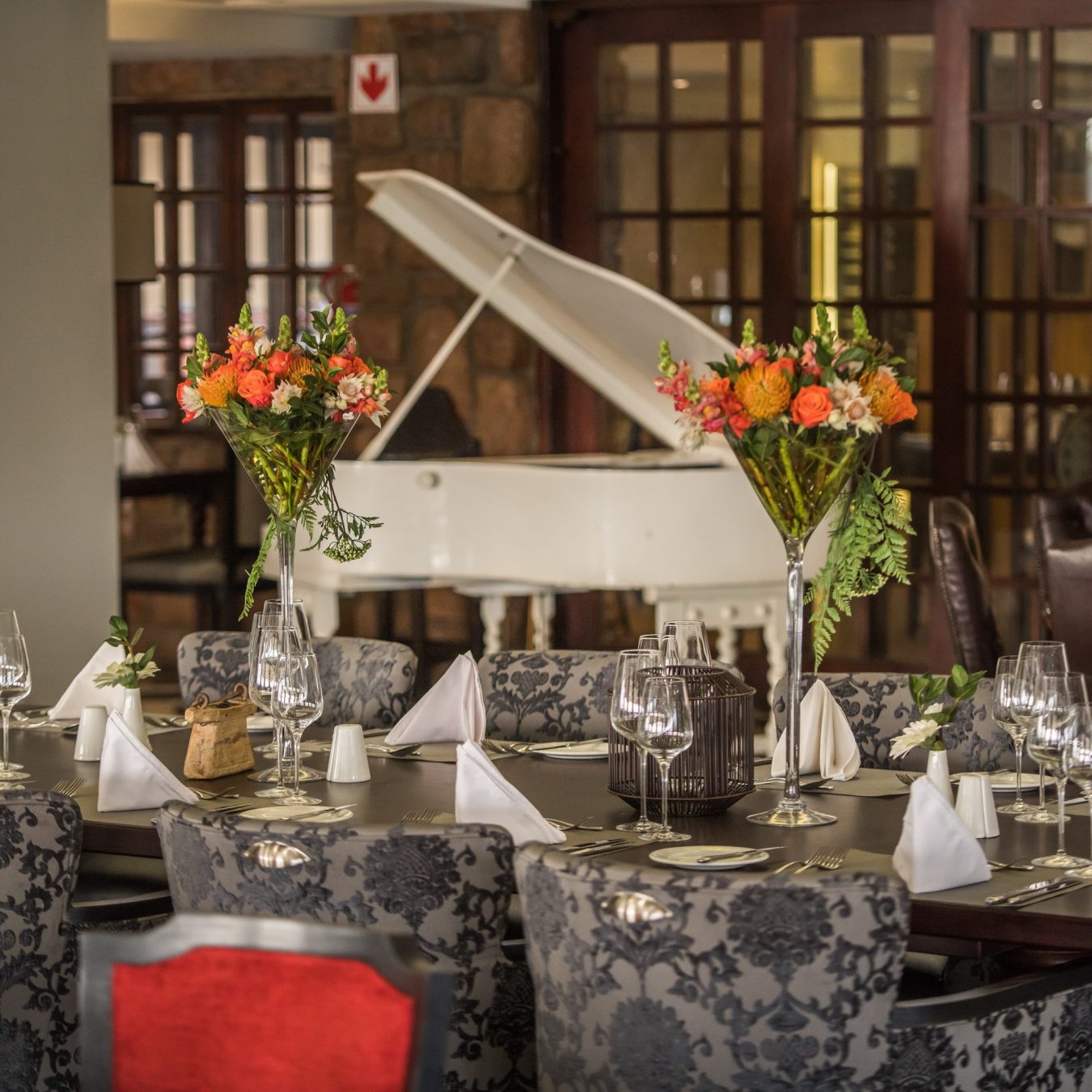 Our Saturday Night Live Menu allows for guests to be served from the live cooking stations.

Our resident pianist performs while our diligent staff cater to your every need. The entire experience is an interactive Chef's station where you can see the foods being freshly cooked while you relax and enjoy our spectacular range of wines on offer by the glass from our vinoteque walk in cellar.
The Meadow Green Restaurant general information:
Operating Times Breakfast: 06:30 – 10:30 (Last seating at 09:30)
Operating Times Lunch (Monday – Saturday): 12:30 – 14:30 (Last seating at 13:30)
Operating Times Lunch (Sunday): 13:00 – 15:00 (Last seating at 14:00)

Sunday – Sunday Lunch Buffet

Prokard Discount is allowed
Live Action Station
R290 per person

Operating Times Dinner: 18:00 – 22:00 (Last seating at 21:00)
Saturday – Saturday Night Live (Plated menu from Live Action Menu)

Prokard Discount is allowed
Plated menu that is served
R295 per person
No table bookings, larger than 10 people.
Menu: The Wine List & The A la Carte Menu
General:
This area is open to, both, in-house and walk in guests to enjoy.
There is a Mixologist Cocktail menu on offer.
The food served in this area will either be a Live Action Station or from the A la Carte menu.
Prokard is accepted in this area, but not applicable on special occasions such as Christmas Day, Valentine's Day and so forth.